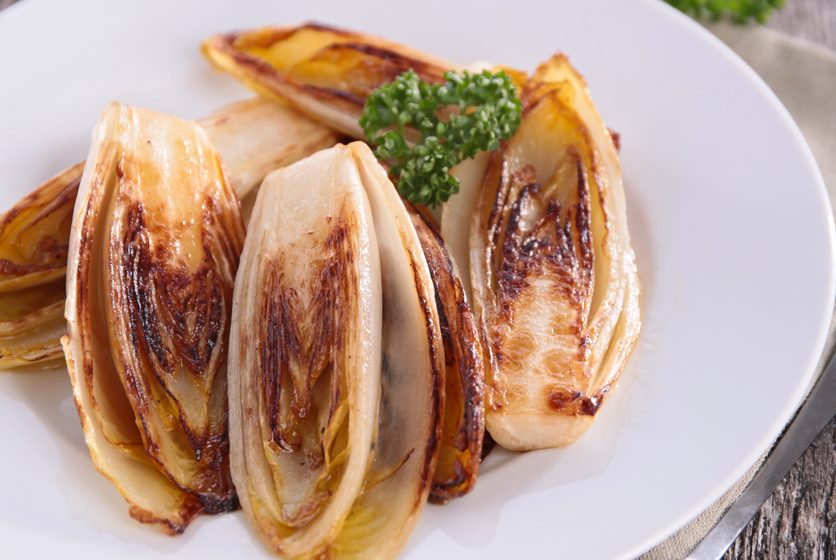 Prep Time: 8 minutes
Cooking Time: 8 minutes
Yields: 4 servings
Ingredients:
4 heads endive
1 tablespoon olive oil
Dressing: 1 tablespoon balsamic vinegar
2 tablespoons olive oil
1 tablespoon chopped fresh sage
½ teaspoon Dijon mustard
Salt and pepper to taste.
Directions:
Wash endive heads, slice in half and remove cores.
Whisk together dressing ingredients in a bowl.
Heat outdoor grill or stovetop grill pan.
Brush endive with olive oil and grill for 3-4 minutes on each side.
Place on serving dish and drizzle vinaigrette on top.
Notes:
Try this with radicchio or hearts of romaine.