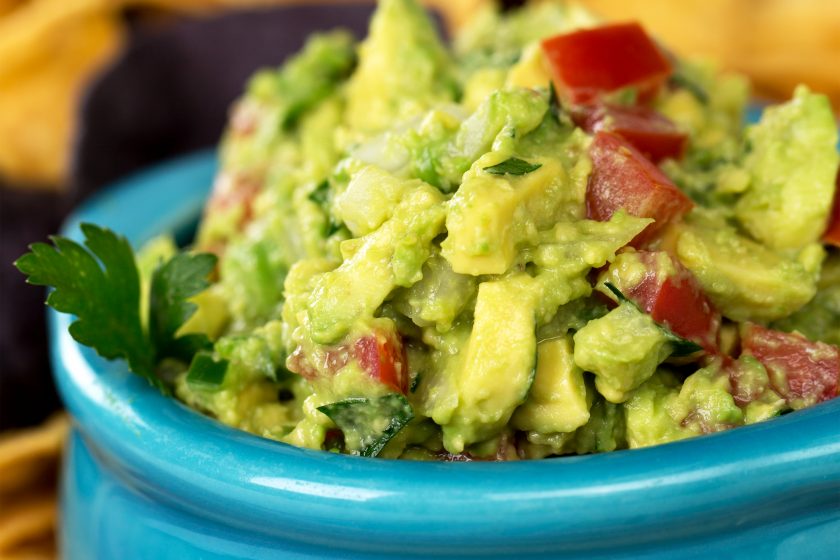 Prep Time: 20 minutes
Cooking Time: None
Yields: 4 servings
Ingredients:
2 avocados
½ small red onion, finely diced
1 small tomato, finely diced
1 jalapeno pepper, minced (use seeds if you like it hot)
¼ bunch cilantro, minced
Juice of one lime
½ teaspoon sea salt
½ teaspoon pepper
1 large jicama
Directions:
Carefully cut open each avocado, remove the seed and scoop out the meat into a mixing bowl.
Add onion, tomato, pepper, cilantro, salt, pepper and lime juice.
Mix with a fork until you reach the desired texture for you guacamole.
Peel the jicama and slice into sticks.
Dip one into the guacamole to taste and adjust seasonings as necessary.
Enjoy!