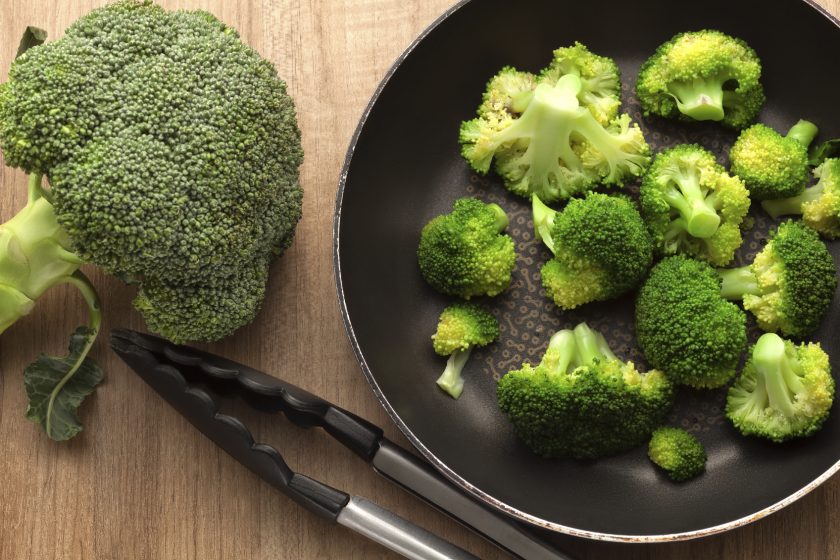 Prep Time: 5 minutes
Cooking Time: 10 minutes
Yield: 4 servings
Ingredients:
1 bunch broccoli
1/2 cup grated carrot
1/4 cup toasted sesame seeds
1 tablespoon olive oil
sea salt and freshly ground black pepper
Directions:
1.  Wash broccoli, cut off and peel the outside of the stalk, slice into pieces and put aside.
2.  Cut the florets into bite-size pieces.
3.  Warm oil in a pan, add stalk pieces and sauté for a few minutes.
4.  Add broccoli florets, then sauté for about 2 minutes.
5.  Add 3 tablespoons of water and grated carrots. Cover and allow to steam for about 3-4 minutes and
remove from heat.
6.  Add toasted sesame seeds, sea salt and black pepper. Serve.