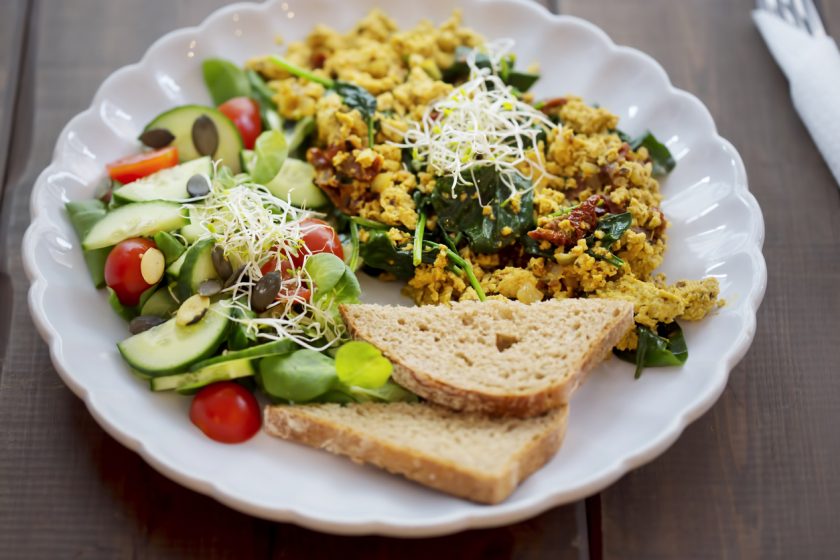 Prep Time: 5 minutes
Cooking Time: 20 minutes
Yields: 2 servings
Ingredients:
1 block firm tofu
2 to 3 teaspoon olive oil
½ teaspoon tamari soy sauce
1/8 teaspoon turmeric
1 red onion, chopped
½ red bell pepper, chopped
1/8 teaspoon paprika
1 tablespoon umeboshi vinegar
Dash of black pepper
Directions:
Press tofu to remove excess water and crumble into small pieces.
Heat oil in a frying pan.
Add tofu, tamari and turmeric.
Sauté for 5 minutes.
Add onion, red pepper, paprika, umeboshi vinegar and black pepper.
Cook for 5 more minutes or until mixture thoroughly heated.
Notes:
Garnish with alfalfa sprouts or fresh parsley.